Electric and hybrid vehicles
---
If you are the proud owner of a hybrid, plug-in hybrid or electric vehicle, you may be wondering whether you can only schedule maintenance and repairs at your specific dealership. The answer is no, as many of our expert mechanics are trained and certified in Quebec to maintain and repair your vehicle.
At OCTO Auto Service Plus, it is important to us that we be able to offer you the best service at the best price. That is why our expert mechanics are qualified to support you in your environmentally conscious choices.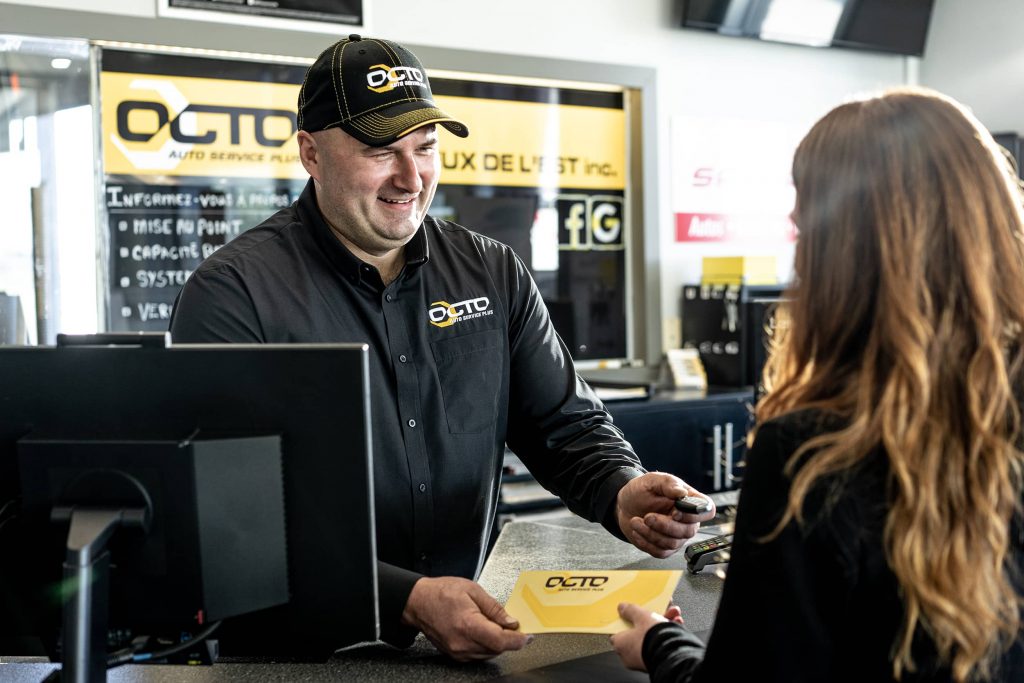 QUESTIONS AND ANSWERS
Will I still benefit from my original warranty if I have my hybrid or electric vehicle serviced at OCTO Auto Service Plus ?
When you have your hybrid or electric vehicle serviced by one of our certified mechanics, not only do you continue to benefit from the original warranty, but you also get to take advantage of our Confidence Plus Warranty and SafeRoute Roadside Assistance, free of charge, if a problem occurs following one of our repairs, no matter where you are in North America. That is a double win for you. It would be a shame not to make the most of it.
What is the easiest way to find an OCTO Auto Service Plus that can service and repair my hybrid or electric vehicle ?
By 2022, repair shops in Quebec that hire certified electric vehicle mechanics (*) will be added to Hydro-Québec's Electric Circuit map. This resource can be used by plug-in hybrid or electric vehicle owners to help them plan their trips by identifying charging stations and garages staffed by certified mechanics with the skills to service and repair electric vehicles.
(*) Website only available in French
(Source: roulezelectrique.com)