Preventive maintenance
---
If you want to ensure that your car performs optimally, preventive maintenance is a must. Regular upkeep can save you time and money and ensure the longevity of your vehicle.
Fortunately, you can rely on the experts at OCTO Auto Service Plus for all your car maintenance needs. When you visit one of our locations for preventive care, your mechanic will provide you with a safety inspection sheet certifying that all the crucial aspects of the assessment were covered to the proper functioning of your vehicle.
To ensure your car remains in impeccable condition, schedule regular preventive maintenance appointments.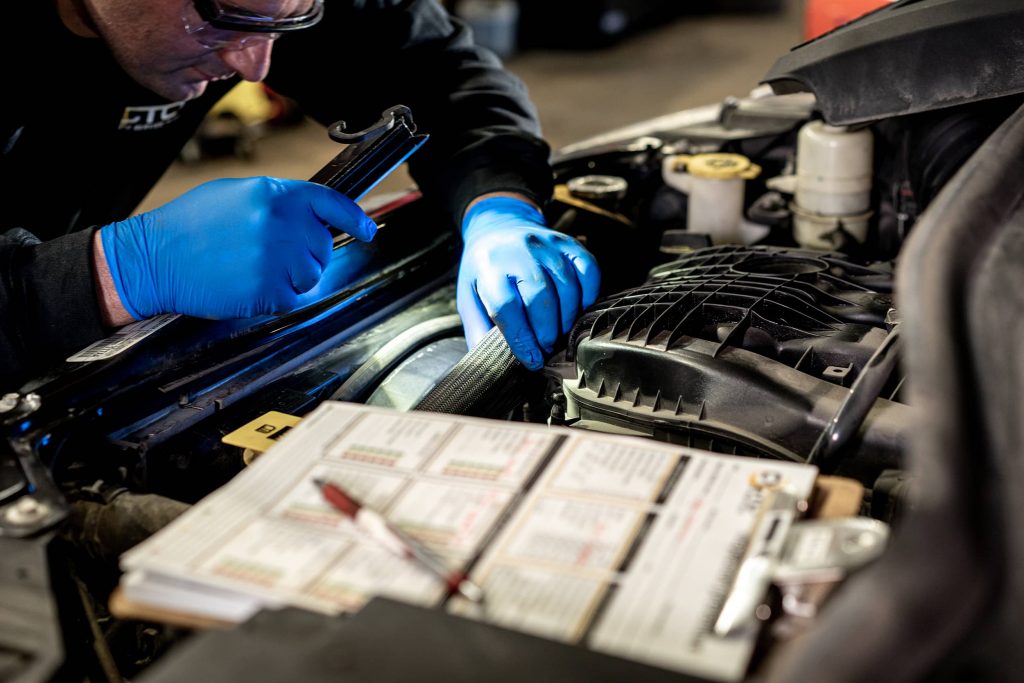 Question & answer
How should you maintain your car?
Many drivers wait until they have a problem with their car, or are preparing for a long trip, before they get it serviced. However, it's better to regularly maintain your vehicle, especially as the seasons change. Here are some tips to help you save money and ensure your car performs optimally year-round:
Refer to your owner's manual: it will tell you exactly when you have to complete specific vehicle maintenance tasks.
Change your oil regularly.
Check your tire pressure.
Put on the appropriate tires for each season.
Service your vehicle in spring and just before winter.
When it comes to car care, regular upkeep tends to be less expensive than unplanned repairs. More importantly, it can spare you from unexpected breakdowns while you're on the road. This makes preventive maintenance truly priceless.
If you need more information, don't hesitate to contact an OCTO Auto Service Plus repair shop near you.