Warranties – saferoute roadside assistance
WARRANTIES AND ROADSIDE ASSISTANCE
All vehicles, whether they're old or new, require regular maintenance to operate at their full potential. However, even with this prevention, mechanical and technical problems can still arise. Our Confidence Plus Warranty and SafeRoute roadside assistance will ensure you can hit the road worry-free.
YOUR NEAREST OCTO REPAIR SHOP
---
SAFEROUTE ROADSIDE ASSISTANCE
Got a flat tire just outside your home or while on a road trip? Caught in a snowbank in the middle of nowhere? Your car's battery is dead? We all hope that these scenarios never happen, but the reality is they can occur at any time. At OCTO Auto Service Plus, we understand that these situations are far from pleasant. That is why we offer all our customers the SafeRoute Roadside Assistance, a reimbursement program that provides comfort and peace of mind in any of the following situations**:
1. Towing
2. Unlocking the door
3. Changing a flat tire – If the affected vehicle covered by the program does not have a drivable spare tire, or if it has two or more flat tires, the vehicle will be towed.
4. Delivering fuel, oil, fluid and water – An emergency supply of fuel (if authorized), oil, fluid and water will be delivered to any covered vehicle to meet the immediate needs. The customer must pay the cost of the delivery of the fluids.
5. Car battery jump-starts
*Up to $75 CAD per claim. Maximum 3 claims per year.
** In Canada, you may use the service provider of your choice. We recommend that you contact your local OCTO Auto Service Plus for a referral to a service provider or even to receive assistance from a nearby OCTO Auto Service Plus repair shop. If you are not in Canada, you must request SafeRoute Roadside Assistance at 1-877-230-0369. The SafeRoute Roadside Assistance team will take care of your vehicle.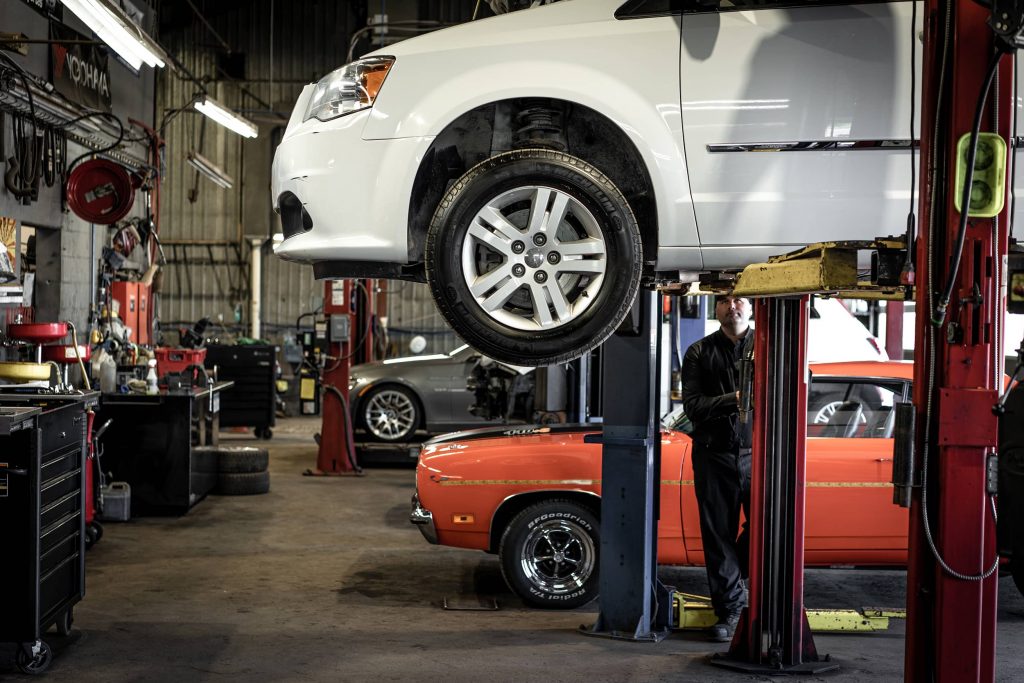 QUESTIONS AND ANSWERS
Who can benefit from SafeRoute Roadside Assistance?
Any driver who repairs his or her car at an OCTO Auto Service Plus shop will automatically have access to the SafeRoute Roadside Assistance at no charge.
For more information about our roadside assistance, or if you have any questions, please contact your local OCTO Auto Service Plus.
Do I have to pay the service provider?
Yes, you must pay the service provider. You can then apply for a refund from the SafeRoute Roadside Assistance program.
How do I get a refund?
To receive a reimbursement, you must provide the following information within sixty (60) days of the incident:
1. Your current contact information, including your phone number and address; the name of the driver at the time of the breakdown and their relationship to the vehicle owner listed on the invoice; and the type of assistance for which you're requesting a reimbursement.
2. A copy of one of the following documents: The original roadside assistance receipt or a credit card statement showing the charges for roadside assistance – please hide your credit card number before submitting your statement.
3. A copy of the repair shop invoice showing the following: The repair shop's name and address, a readable date, the customer's name, address and phone number, and the vehicle's year, make and model.
Please submit claims by: Fax: 1-866-692-1609 (toll free)
Email: mechclaims@sonsio.com
Address: SafeRoute Customer Care, P.O. Box 17659, Golden, CO 80402